The Bridge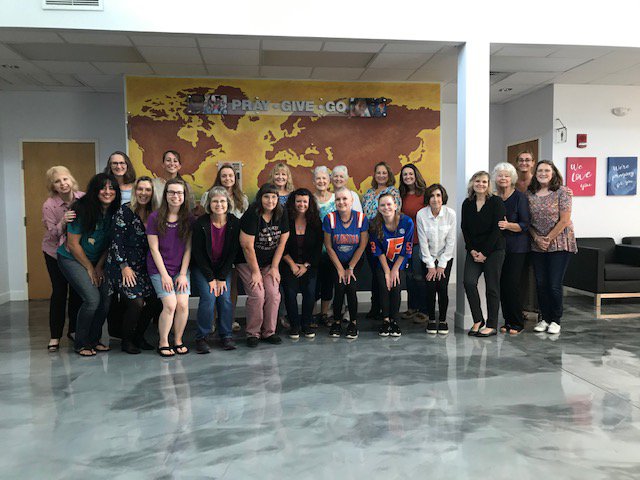 "The Bridge" is dedicated to connecting women through Bible study and service, and we'd like to invite all women to join us. God has blessed us with a church home and a Women's Ministry that will meet our spiritual needs and our desire to come together as loving sisters in Christ.

Weekly Bible Study - on break for summer

The Bridge Women's Ministry Monthly Bible Study - July 1st
The Bridge Women's Ministry hopes you will join us as we put our "MINISTRY IN MOTION" on Saturday, July 1st at 8:30am! We will spend the morning supporting our local businesses, supporting our church and studying God's Word.
We'll start the morning with breakfast and Bible Study at Noah's Agape Cafe, located at 102 State Road 13. (Please be sure to register below so we're sure to have enough seats!)
Next, we will head over to a couple of thrift stores to shop for specific items for our church (you will receive all the details at Noah's).
This is also the weekend that we celebrate our country's Independence, so we want to thank God for giving us a country where we have freedom to LOVE, WORSHIP and SERVE HIM!
To register, please click on this link or by visiting The Connecting Point!
Can't wait to see you there!

Upcoming Ladies Socials and Events
Volunteer Opportunity:
FriendSpeak: Reaching our international Neighbors, volunteer by helping people practice their English (Sign-up)
Do you want to "Get Involved" but don't know how (click Here)
Do you have an idea for community outreach, or an activity submit to "Event Promotion" on the church website.
James 1:22
"Be doers of the word, and not hearers only, deceiving yourselves."

Women's Ministry Updates
Would you like to be notified about upcoming events in the Women's Ministry - the Bridge?
Click Here to get on our email list and receive the latest updates.
Questions? Please contact Swiss Cove Christian Church at 904-287-5795 or [email protected]