Women's Ministry - The Bridge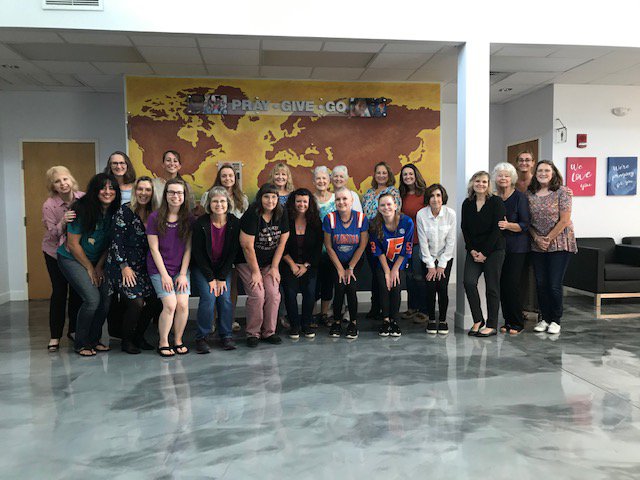 "The Bridge" is dedicated to connecting women through Bible study and service, and we'd like to invite all women to join us. God has blessed us with a church home and a Women's Ministry that will meet our spiritual needs and our desire to come together as loving sisters in Christ.
October Meeting
The Bridge Ladies Ministry invites all ladies to our upcoming monthly meeting on Saturday, October 2nd, at 8:30 am. We're hosting a Mad Hatter's Tea Party and we hope you will join us and bring a friend!
Oh, the many hats we women wear. How many hats have you worn this past week? Probably more than you can count. Oh, the hats we wear! We are mother, wife, grandmother, friend, daughter, girlfriend, sister, counselor, career woman, pastor's wife, student, coach, homemaker, teacher, cook, youth leader, mentor, nurse, chauffeur, prayer warrior, miracle worker, and the list goes on and on.
Everyone is encouraged to wear a hat to the Tea Party! You know, a hat can tell you a lot about a person...so be creative and let's have some fun getting to know each other a little better!
To register and sign-up to bring a refreshment please click here We can't wait to see you!!!
Weekly Bible Study
Ladies You're invited for fellowship, fun, and getting to know the Bible every Wednesday from 10 am-11 am right here at the Cove. Come join us! Our next Bible Study is titled Forgotten God and will run for seven weeks, starting on September 29th.