Women's Ministry - The Bridge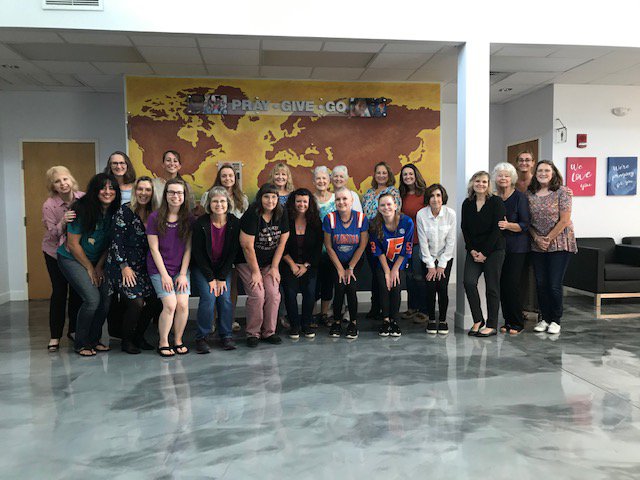 "The Bridge" is dedicated to connecting women through Bible study and service, and we'd like to invite all women to join us. God has blessed us with a church home and a Women's Ministry that will meet our spiritual needs and our desire to come together as loving sisters in Christ.
October Meeting
The Bridge Ladies Ministry would like to invite all ladies of Swiss Cove to the Women for Glory 8th Annual Prayer Breakfast on October 1, 2022, from 9 am until 11 am. The breakfast will be held at the RiverTown RiverHouse at 140 Landing Street, Saint Johns, Florida. Join us for a delicious breakfast, uplifting praise and worship, an inspirational message from God's Word, and PRAYER!
This year's theme is Be a Pineapple! (Stand Tall, Wear a Crown & Be Sweet on the Inside). "For I am not ashamed of the gospel, because it is the power of God that brings salvation to everyone who believes: first to the Jew, then to the Gentile." Romans 1:16
Be sure to RSVP so we'll have a count for breakfast at the 8th Annual Prayer Breakfast | women-for-glory (womenforglory.com) or call Vicki Moody at 904-303-3554.
Weekly Bible Study
Women's Bible Study - Mama Bear Apologetics by Hillary Morgan Ferrer
September 14th from 10 am-11 am in the church Atrium. The study is Mama Bear Apologetics, there is a book and a study guide that go together. There are 13 chapters - we would do one chapter per week. Click Here to register.
Upcoming Ladies Socials and Events
9/14 UPDATE Wednesday Ladies Bible Study Begins (order book and study guide)
10/1 8th Annual Women For Glory Prayer Breakfast (Register)
10/21-22 Conference Glory with Jackie Hill Perry (Register) group 5+ price $55 each (Registrant Organization - Swiss Cove Church)
11/19 W.A.V.E (Women Against Violent Encounters) presented by the St. Johns Sherriff's Office.....Limited Space Available (Register)
Volunteer Opportunity:
FriendSpeak: Reaching our international Neighbors, volunteer by helping people practice their English (Sign-up)
Do you want to "Get Involved" but don't know how (click Here)
Women's Ministry Updates
Would you like to be notified about upcoming events in the Women's Ministry - the Bridge?
Click Here to get on our email list and receive the latest updates.