Women's Ministry - The Bridge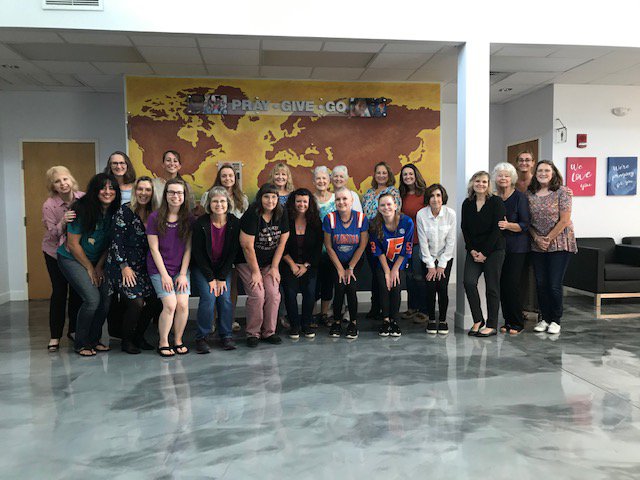 We are thrilled to announce that our Women's Ministry is back and meeting monthly. Our new name "The Bridge" is dedicated to connecting women through Bible study and service, and we'd like to invite all women to join us. We are also excited to announce that we have a room we can utilize on Sundays before the first service and between services. The room will offer us a space to meet to pray, share, and connect with one another. We are busy collecting furniture, wall pictures, and hospitality items, so if you're interested in being a part of the decorating team please let us know! God has blessed us with a church home and a Women's Ministry that will meet our spiritual needs and our desire to come together as loving sisters in Christ.
July Meeting
The Bridge lady's ministry will be meeting on Saturday, July 10, 2021, at 8:30 am in the church atrium. "Freedom to Fellowship" is the theme and we will have an "All-American" breakfast! Ladies are asked to bring their favorite "All-American" breakfast item(s) to share during breakfast. We will then be discussing six freedoms to celebrate this Independence Day! The power of choice is one of the greatest freedoms we have in our country and knowing where to find it is important. Proverbs 2:6 says, "For the Lord gives wisdom; from His mouth comes knowledge and understanding." So grab a friend and join us to celebrate being Free to Fellowship with our sisters in Christ!
Weekly Bible Study
Ladies You're invited for fellowship, fun, and getting to know the Bible every Wednesday from 10 am-11 am right here at the Cove. Come join us!