The Bridge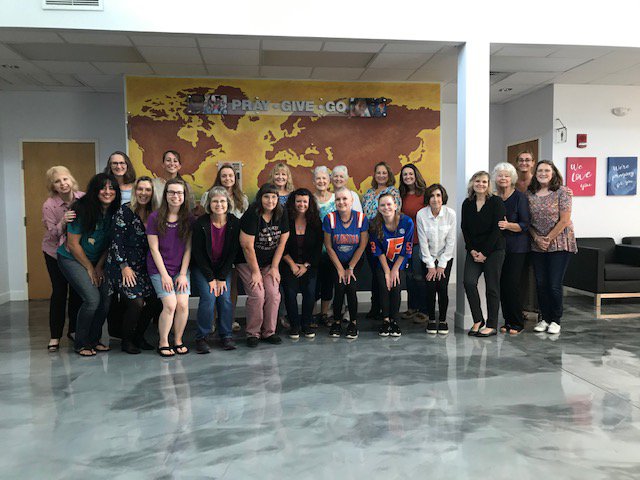 "The Bridge" is dedicated to connecting women through Bible study and service, and we'd like to invite all women to join us. God has blessed us with a church home and a Women's Ministry that will meet our spiritual needs and our desire to come together as loving sisters in Christ.

Weekly Bible Study
Women's Bible Study - Mama Bear Apologetics by Hillary Morgan Ferrer
Part 2 starting January 11th till February 22nd from 10am-11am in the church Atrium.

The Bridge Ladies Ministry - February 4th Meeting
Love is in the air at The Bridge, and we hope you will join us as we share ways of showing JOY in Loving Our Church during our Bible Study and Breakfast on Saturday, February 4. We will meet in the atrium at 8:30am to enjoy a delicious breakfast, delightful fellowship and a message from God's Word.
To RSVP and signup to bring a breakfast item (optional), please click on the link below.
God's Word is very clear on how we are to love, Romans 12:10 tells us to "Be devoted to one another in love. Honor one another above yourselves". Come and hear about opportunities we all have to love, serve and grow God's Kingdom.
Show some love to your friends and bring them too!
If you have questions, or need additional information call Vicki at 904-303-3554

Upcoming Ladies Socials and Events
Volunteer Opportunity:
FriendSpeak: Reaching our international Neighbors, volunteer by helping people practice their English (Sign-up)
Do you want to "Get Involved" but don't know how (click Here)
Do you have an idea for community outreach, or an activity submit to "Event Promotion" on the church website.
James 1:22
"Be doers of the word, and not hearers only, deceiving yourselves."

Women's Ministry Updates
Would you like to be notified about upcoming events in the Women's Ministry - the Bridge?
Click Here to get on our email list and receive the latest updates.
Questions? Contact Vicki Moody at 904-303-3554